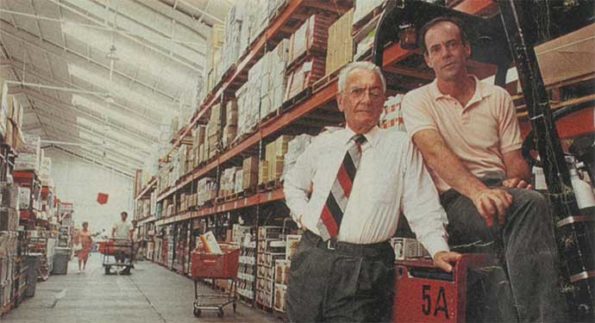 Sol & Robert Price at the first Price Club warehouse. New York Times Magazine, 1985
Who We Are
We are a private family foundation, founded by retail entrepreneur and philanthropist Sol Price.  Our mission is to improve life opportunities for underserved youth and families, and their communities.
Our history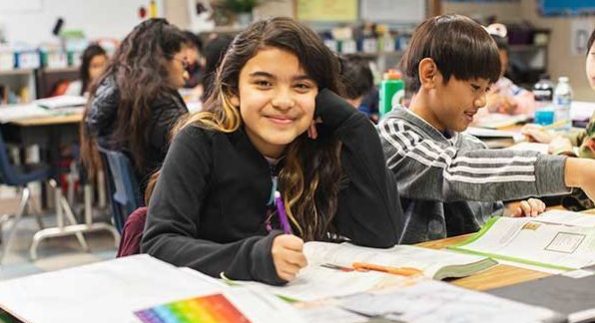 Young student in class at Rosa Parks Elementary School.
Grant Applications
We make grants primarily to San Diego non-profits, with a special focus on organizations that serve the community of City Heights.
Grants
Youth Programs
Aaron Price Fellows looking out at the City of San Diego
Cardinals Interact computer lab
Panama student with her Aprender y Crecer school supplies
Aaron Price Fellows

Toggle dropdown

The Aaron Price Fellows Program prepares highly motivated and diverse San Diego high school students to be responsible, engaged and caring members of their community.

Cardinals Interact

Toggle dropdown

Cardinals Interact provides mentoring, tutoring and other supportive activities to selected Hoover High School students to help them achieve lifelong success. The program is a partnership between San Diego Rotary Club 33, Hoover High School and Price Philanthropies.

Aprender y Crecer

Toggle dropdown

Aprender y Crecer (Learning and Growing) supports public education in Latin America and the Caribbean. The program provides school supplies and books to students, as well as teacher materials, benefiting over 145,000 students and 7,100 teachers in more than 270 primary schools.
Initiatives & Partnerships
We invest in transformative programs to improve life opportunities for low-income children and families.  We provide meaningful support to our non-profit partners to help maximize their impact.