Throughout his lifetime, Sol Price pioneered creative practices in retail, real estate, and philanthropy. He achieved exceptional success through his business ventures, including Fed Mart, Price Club (which ultimately merged with Costco) and PriceSmart. He was a man of great integrity and known for the care and dignity with which he treated employees.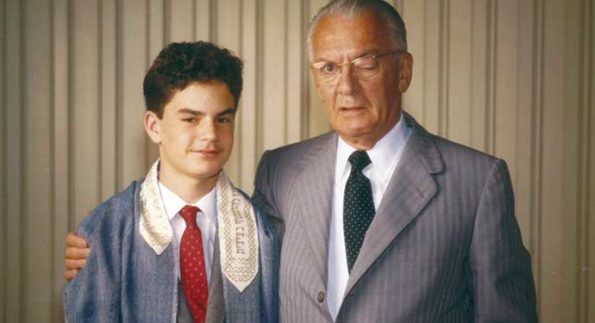 Aaron and Sol Price, 1987
Sol Price speaking to Aaron Price Fellows at the County of San Diego's Board of Supervisors' chamber, 1996
1991
Sol created the Aaron Price Fellows Program in memory of Robert and Allison's son, Aaron, who died in 1989 at the age of 15. The Aaron Price Fellows Program is a unique opportunity for motivated and diverse San Diego public high school students to learn about their community and develop leadership skills.
Sol and Robert Price and civic leaders at the groundbreaking ceremony for City Heights Center and Village Townhomes, 2000
1994
Sol Price embarked on a multi-decade initiative in City Heights, an urban community in San Diego. His vision was to develop a comprehensive approach to revitalize the community and provide better opportunities for the 74,000 residents, who are primarily refugees and immigrants from Latin America, Asia and East Africa.
In addition to these efforts, Sol Price supported many of San Diego's essential education, cultural and social service organizations. Nationally, he applied his financial resources to advocate for tax fairness and policies to lift low-income families out of poverty.
A good businessman has to find the time to take care of being involved with his family and charity; it gives him balance. If you're lucky, you have the obligation to give back.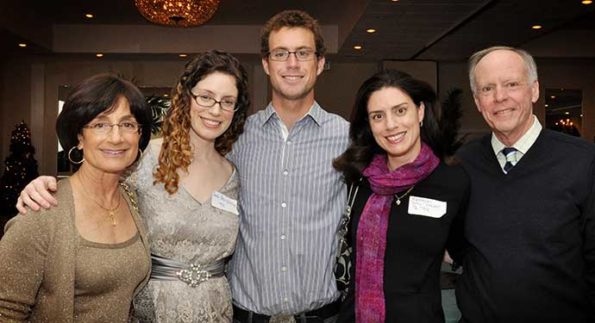 Robert Price and Aaron Price Fellows at the San Diego History Center
Today
Price Philanthropies Foundation is run by Sol and Helen Price's son and daughter-in-law, Robert and Allison Price. Under their leadership, the foundation continues to invest in programs and organizations that faithfully reflect the vision that Sol Price had for a more just society. A separate Aaron Price Fellows Foundation was established in 2018 and is overseen by Robert and Allison Price, along with their children Rebecca Price Brewer, Sarah Price Keating and David Price.
To learn more about Sol Price, read Sol Price, Retail Revolutionary and Social Innovator available on Amazon.com and Sol Price: Legacy of Generosity from The San Diego Union Tribune.